Leadership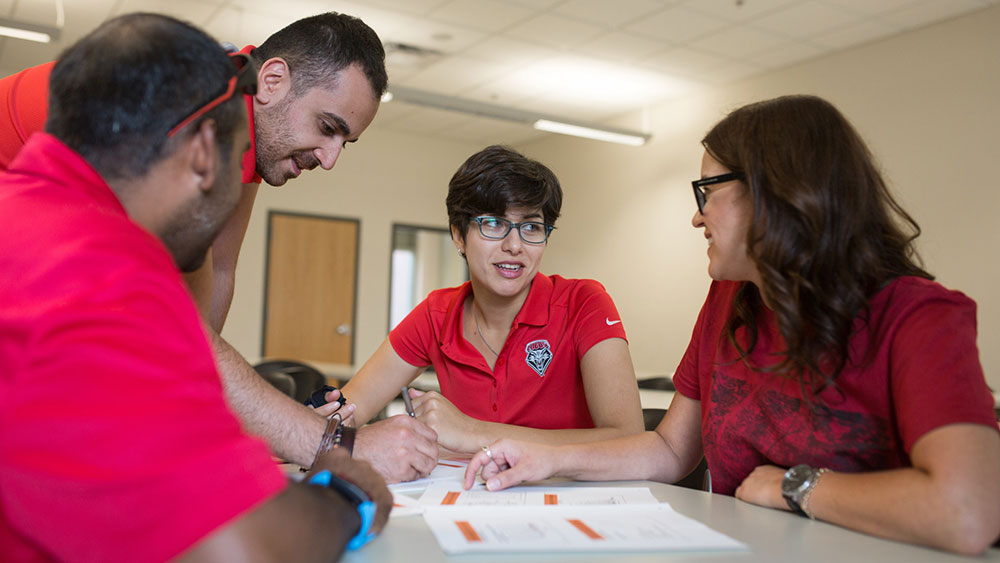 The process is being guided by a small project team in collaboration with a larger steering committee. The steering committee is chaired by President Stokes and includes forward-thinking, generative thought leaders who are passionate about the future of UNM. With ample representation from the entire University, approximately half of the committee was identified through recommendations submitted by stakeholder groups who were asked to suggest participants for consideration. The other half of the committee was nominated by the project group.
The project group consists of Executive Vice President for Health Sciences and Chief Executive Officer of the UNM Health Systems Doug Ziedonis, Provost and Executive Vice President for Academic Affairs James Holloway, Senior Vice President for Finance and Administration Teresa Costantinidis, and UNM Foundation President and Chief Executive Officer Jeff Todd. The project group is supported by a consultant, The Napa Group, with experience facilitating planning in higher education.
The task forces are reflective of the UNM community and include members from across the administration, faculty, staff, students and other key constituencies. They will take the emerging plan framework to the next level of detail: key activities that need to occur during the next 5 years for the University to successfully execute the plan's goals and effectively move forward its aspirations toward its 2040 goals.
Led by a chair and a steering committee liaison, each of the six task forces is assigned one of the plan's proposed strategic goals and objectives. As the task forces conduct their discussions, they will consider all of the UNM functions of education, research and discovery, generation of new knowledge and cultural creations, service, economic development, athletics, and patient care. Task forces will meet during October and November 2021 and make recommendations to the steering committee and project group, who will then finalize the draft vision plan that will be shared with the campus community for additional input and feedback.